remember that cute little nazi polar bear that won the hearts of millions and made it okay even for jews to say they like something about germany again?
well, knut's growing up fast and getting less cute by the minute. and apparently, as can be seen in the photos below, he's gay.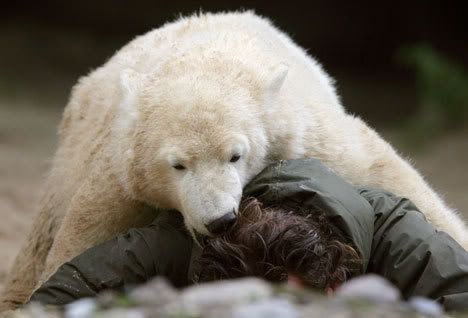 and the craigslist ad would read:
"single GWM, bear top, like my meat raw. looking for an older, hairy/masculine handler. if you bite me, i'll bite back ;)"